Hull Raiser Magazine
Annual magazine produced by the School. Learn more about students, boats, curriculum, and future plans.










Press
Article
Source
Date

Deep Dives: A student team constructs & races submarines while blending high-tech & historic boatbuilding
Alaska Airlines Beyond Magazine, pgs. 37 & 38
October 2016
Meet Betsy Davis & Christina Cogan: Executive Director & Communications Coordinator of the Northwest School of Wooden Boatbuilding
Sea Magazine, Vol. 108 No.10, Pg.65
October 2016
First Build, First Love?
Northwest Yachting, Vol.3 No.3, pg. 35
September 2016
Training in Marine Wood Working
Western Mariner, pgs. 58 & 59
August 2016
Wooden submarine combines craft, innovation
PT Leader
August 31, 2016
Northwest School of Wooden Boatbuilding honored for veteran support
Peninsula Daily News
July 24, 2016
Viking boat-building techniques taught on Peninsula
Peninsula Daily News
April 3, 2016
Efficiency, Accuracy, and Integrity: Elements of the Prothero Method by Sean Koomen & Jeff Hammond
WoodenBoat Magazine 249
March/April 2016
Women in Marine Trades Focus of AAUW Panel Discussion Jan. 16 in Port Townsend
Peninsula Daily News
January 3, 2016
Looking Back: Dec 16, 2015
PT Leader
December 16, 2015
NMRA Gives Scholarship to Student at Boatbuilding School
Tradeonlytoday.com
November 19, 2015
The Greatest Boat Race Ever
Outside Magazine
November 2015
Boat School Welcomes Class of 2016
PT Leader
October 7, 2015
2015 Educational Scholarships Awarded to Six Students
Petroleum News
October 4, 2015
Students Graduate from Local Boatbuilding School
PT Leader
July 8, 2015
Northwest School of Wooden Boatbuilding raises $50,000 at inaugural gala
PT Leader
July 1, 2015
PT Yacht Club Awards Scholarships
PT Leader
June 3, 2015
Northwest School of Wooden Boatbuilding Sails Into Summer
PT Leader
June 3, 2015
'Smorgasbord' of Events May 30 at Boat School in Lower Hadlock
PT Leader
May 20, 2015
Boat School
Builds Venetian Batela for Customer in California
PT Leader
May 6, 2015
Skills Learned in Maritime Trade have currents in Other Facets of Life
Peninsula Daily News
March 3, 2015
Record Crop of
Students has Boat School Class at NWMC
PT Leader
January 21, 2015
Wooden Boat School in Port Hadlock to expand
Peninsula Daily News
January 8, 2015
Boat School Adds Milling Room at Hadlock Shop
PT Leader
January 7, 2015
Accuracy School: A Year in the Life of the Northwest School of Wooden Boatbuilding
WoodenBoat Magazine 241 Pg. 68-77
November/December 2014
Mastering the Art of Making at the Northwest School of Wooden Boatbuilding
Filson
September 22, 2014
New Executive Director of Port Hadlock Boatbuilding School Cites Hands-on Experience
Peninsula Daily News
September 6, 2014
Betsy Davis is boat school's New Director
PT Leader
September 3, 2014
Chimacum senior is Rocking the Boat
PT Leader
June 4, 2014
Whitehalls Bound for Colorado River & BBC
Documentary
PT Leader
August 7, 2013
Boatbuilding School at the Heart of 'Education Vacation'
Orlando Sentinel
March 4, 2013
Take a Workshop at Port Hadlock's Boat School, then Soak up the Salty Scenery
Seattle Times
February 23, 2013
School Videos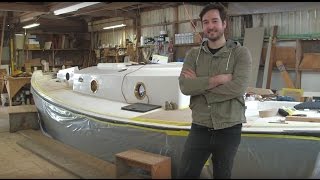 2016 Graduate Stories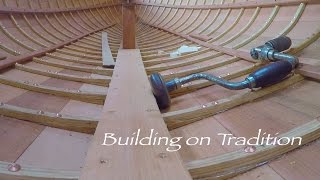 Building On Tradition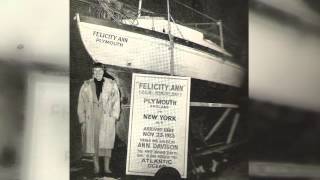 Felicity Ann Campaign
Instructor Videos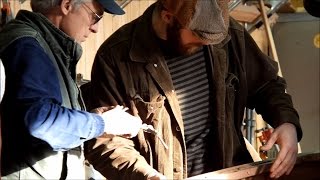 Senior Instructor Jeff Hammond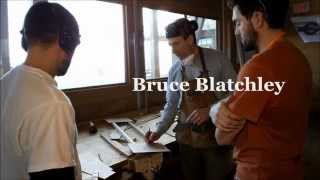 Instructor Bruce Blatchley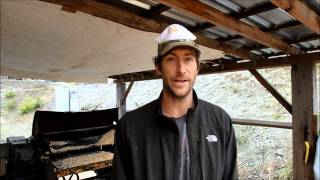 Instructor Ben Kahn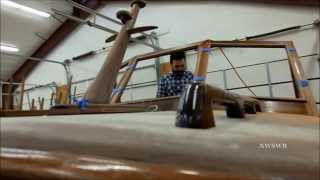 Instructor Leigh O'Connor
Senior Instructor Jeff Hammond

Jeff apprenticed to Bob Prothero, preeminent Northwest boat builder and founder of the Northwest School of Wooden Boatbuilding and began teaching at the School in 1985.

Instructor Bruce Blatchley

Bruce graduated from the Northwest School of Wooden Boatbuilding in 1996 and has subsequently worked in various boat yards in both Bellingham and Port Townsend, Washington. His experience covered a broad spectrum including, shop foreman at Seaview North Boatyard, repair and restoration, the building of a variety of contemporary vessels, as well as his experience as a teacher, giving Bruce a well rounded background for instructing at the school.

Instructor Ben Kahn

Ben learned the value of good tools and a good day's work growing up on a farm in Ohio. Drawn to study traditional arts and crafts, he earned his Bachelors Degree in Industrial Technology at Berea College in Kentucky under the tutelage of master wood-turner Rude Osolink.

Instructor Leigh O'Connor

Leigh grew up on the coastal town of Swampscott MA. He formed a love for the ocean at a young age and spent summers working on Lobster boats out of Beverly and Nahant. He attended the Art Institute of Boston where he studied as an apprentice in sculpture and bronze casting. He worked as a welder and metal fabricator to help pay for his education. After graduating he moved into the field of woodworking, cabinetmaking, construction, and Historical Restoration.
Related Videos
From Timber to Tide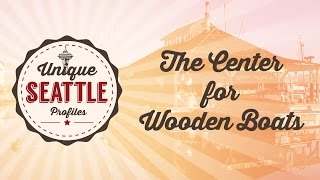 Unique Seattle Profiles - Center for Wooden Boats
Shaped on All Six Sides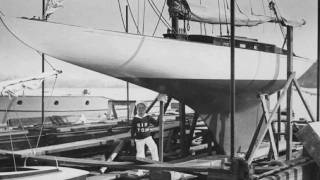 Boatbuilding on Lake Union
Unique Seattle Profiles - Center for Wooden Boats

Bradley Suedekum (Class of 2014) featured in video about the Center for Wooden Boats! The Center for Wooden Boats "... A floating building, with a beautiful view of Lake Union, surrounded by beautiful boats... it's a very positive place." - Michael Luis, Executive Director. The Center for Wooden Boats, a haven in the middle of the fastest growing area of Seattle. Filmed, Directed and Edited by Sebastian Sanchez Additional Cameras/Audio Recording: William Wright, Awen Zhang Music: "Coffee on The Stove" and "All is Not Lost" by Steve Glotzer

Shaped on All Six Sides

View the full documentary on Aeon Video: http://aeon.co/video/culture/shaped-o... Kat Gardiner's film looks at what it means to be a craftsman in the 21st century from the view point of Andy Stewart, master boat builder. In an age of automation and convenience, how do we value skill and authenticity? And what is it like to assemble a boat, whose precisely placed planks must survive the rigours of the violent sea? Director: Kat Gardiner Producer: Kat Gardiner Editor: Kat Gardiner

Boatbuilding on Lake Union

Dick Wagner of Seattle's Center for Wooden Boats tells about the decades when Lake Union was ringed with shops building fine wooden boats. By: Vaun Raymond